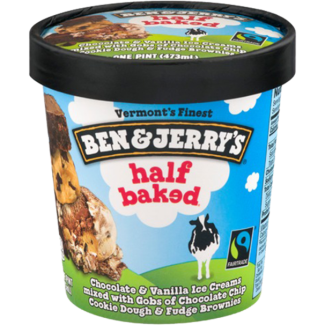 Ben & Jerry's announcement that they were discontinuing selling ice cream in Judea and Samaria—driving this lawsuit—was discussed in "Ben & Jerry's Excellent Boycott Backlash," S2 E28, aired on Jul 29, 2021.
29 Jun 2022
Avi Zinger, Ben & Jerry's Israeli licensee, has settled the federal lawsuit filed on his behalf by the Louis D. Brandeis Center and co-counsel following Ben & Jerry's refusal to renew Zinger's 34-year-old license to manufacture and sell Ben & Jerry's ice cream. The settlement prevents Ben & Jerry's from boycotting Israel and ensures that Zinger will be able to continue selling Ben & Jerry's ice cream throughout Israel and the West Bank (Judea and Samaria) without interruption. The settlement signals a major defeat for the BDS movement.
According to the settlement, Unilever will sell its Israeli business to AQP. However, on 5 July 2022, Ben & Jerry's independent board sued Unilever in attempt to block the sale. And on 14 July, The JPost reported that in a letter, a lawyer for Ben & Jerry's said the companies would be seeking "expedited formal mediation" instead of litigating. Reuters reported on 22 August that a US District judge had declined B&J's request for an injunction to prevent the sale from proceeding, noting that products sold would use Hebrew and Arabic trademarks.
3 Mar 2022:
As announced by the Brandeis Center, "The manufacturer and distributor of Ben & Jerry's in Israel announced today it is suing Unilever and its subsidiary Ben & Jerry's for unlawfully terminating its 34–year business relationship in order to boycott Israel. The lawsuit requests the US federal court deem Unilever's termination illegal, enabling Israeli company American Quality Products (AQP) and its owner Avi Zinger to continue selling Ben & Jerry's products throughout Israel." Read the complaint filed in the US District Court, District of NJ and the Brandeis Center's case materials.
18 Mar 2022:
Unilever is among the companies that have not ceased Russian operations, and President Zelenskyy took them to task for enabling continued Russian aggression.
28 Mar 2022
Avi Zinger, B&J's Israeli licensee, details his history with the company and why he's suing Unilever.
31 Mar 2022
Human rights activist Bassem Eid explains his support for Zinger's lawsuit.
Author and historian Edwin Black provides historical, cultural, and legal context for the lawsuit.
16 Jun 2022
A retirement fund has filed a class action lawsuit against Unilever based on its failure to disclose the planned boycott. Affected shareholders are invited to join the suit.