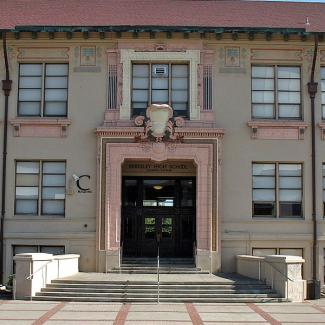 In September 2023, the ADL, the Brandeis Center, the AJC, and others filed suit against the Santa Ana school board, asserting that it had adopted an ethnic studies curriculum that is antisemitic and anti-Israel and had gone against transparency standards in doing so.
StandWithUs posted their objections to the current Ethnic Studies Model Curriculum (ESMC) in March 2021.
On February 3, 2021, several members of the CDE's ESMC 2019 Advisory Committee sent a letter requesting, for a variety of reasons, that their names be immediately removed from the Acknowledgements section of the ESMC. This letter was also posted by the Save Arab-American Studies Coalition.
In 1969, the Third World Liberation Front (twLF), a UC Berkeley student movement, helped establish Ethnic Studies as an interdisciplinary field in the US. They observed their 50th anniversary during the 2018–19 academic year, hosted online by UCB's Center for Race and Gender.
The Liberated Ethnic Studies Model Curriculum Institute has its opened its own website.