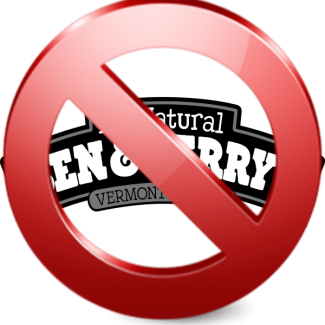 Ben & Jerry's sources much of its sugar from Belize. The US Department of Labor currently states: "Children in Belize engage in the worst forms of child labor, including in commercial sexual exploitation, sometimes as a result of human trafficking. Children also perform dangerous tasks in agriculture and construction. (1-3) Table 1 provides key indicators on children's work and education in Belize." See it here.
Ben & Jerry's sources much of its cocoa from Cote d'Ivoire, which produces some 40 percent of the world's cacao. Several major chocolate manufacturers including Nestlé, Cargill, Barry Callebaut, and Mars are being sued in US court for their child trafficking and slave labor practices.
The Coalition on Jewish Values, representing 1,000 rabbis, has started a petition to boycott Ben and Jerry's see it here.
Times of Israel reports on 5 US states taking action against Ben & Jerry's, read it here. Subsequently, New Jersey also joined the investigation, read it here. Florida moves to bar Unilever from contracts, see it here.
After two decades of working with Ben & Jerry's, a graphic designer resigns in protest.
Ben & Jerry's Israeli trademark has been seized and re-registered in Judea and Samaria by a lawfare group, read it here. Shurat HaDin Law Center, an Israeli NGO, has registered a trademark for a Ben & Jerry's knockoff, per the Jerusalem Post. JNS reports more on this, with a headline predicting that B&J's will "regret the day they boycotted Israel."
Gristedes, a major NY supermarket chain, has substantially reduced Ben & Jerry's presence on its shelves, as reported here.
William Daroff, CEO of the Conference of Presidents tweeted a letter from Unilever (B&J's parent company) CEO Alan Jope in which the company states its intent to continue doing business in Israel. Daroff commented that their response "... does not go nearly far enough. They should rescind the Ben & Jerry's decision ..."
Ben & Jerry's board chairman, Anuradha Mittal, with a history of anti-Israel statements and libels, defends her boycott actions, and states she actually wanted a full Israel boycott but Unilever intervened, read details here.
Stopantisemtiism.org declared Ben & Jerry's board chairman Anuradha Mittal "Antisemite of the Week," see it here.
Through her Oakland Institute, and leveraging her position with the Ben & Jerry's Foundation, company board chairman Anuradha Mittal has helped helped such hate organizations as Badil which has published antisemitic Nazi-style cartoons, such as this one.
Anuradha Mittal told NBC says Unilever deceived her when it issued its own statement saying it will remain in Israel, read it here.
Unilever's acquisition agreement with B&J's includes a number of social mission covenants and provides for increased royalty payments from Unilever if it breaches them. During the show, Alan Dershowitz offered to defend Unilever pro bono if it overrules B&J's on the boycott.
Passengers on a Delta flight from NY-Tel Aviv refuse demonstratively servings of Ben & Jerry's, read it here.
The Jewish Journal reports that franchisees in Seattle, Boston, San Francisco, and other major cities, who operate 30 stores and generate a combined $23.3 million in revenue, have signed a letter to Ben & Jerry's requesting that they rescind the boycott. The letter was applauded by the AJC.
August 12, 2021, anti-Unilever boycott protestors march on Ben & Jerry's in Times Square. Read about it here; see video here.
An employee who resigned after Ben & Jerry's anti-Jewish boycott says the board was in touch with leading BDS figures before the boycott was announced.
Anuradha Mittal has been accused of alleged self-dealing.
On 2 September, ZOA attorneys sent Unilever's board of directors a letter on behalf of shareholders demanding that the parent company override B&J's boycott decision.
On 9 September, Arizona's state treasurer announced that the state would be divesting from Ben & Jerry's.
On 14 September, NJ's Division of Investment announced that the state had reviewed Ben & Jerry's actions, made a preliminary determination that that did constitute a boycott, and that it was notifying Unilever that "… upon final determination, no pension fund assets may be invested in the company, and DOI shall take appropriate action to sell or divest any existing pension fund investments."
A former Unilever employee has filed a suit against the B&J's parent company, stating that they fired him for taking Rosh Hashonah and Yom Kippur off in 2019.
Texas has taken the first step toward possible divestiture from both B&J's and Unilever—putting the companies on its list of businesses that boycott Israel.
A self-described "activist investor" blames Unliever's recent stock price decline on its not having reversed B&J's boycott, per the NY Post.
The Kof-K kosher certification authority may decline to renew Ben & Jerry's US certification when it expires in 2022.
UK Lawyers for Israel have requested that the London Stock Exchange downgrade Unilever's listing from "premium" to "standard" if it does not require B&J's to reverse its boycott.
November 20, 2021
StandWithUs has launched a major move to highlight the antisemitic actions of Ben & Jerry's as well its corporate owner Unilever. See it here: https://corporatehate.com/. StandWithUs has been active in the response to B&J's.
Nov 22, 2021
The Kansas AG insists that Unilever reverse the boycott, echoed by a letter signed by dozen state AGs, who add that Unilever must not "deflect accountability."
Nov 24, 2021
A Palestinian human rights advocate has also filed suit against Conopco aka Unilever on the basis that B&J's boycott also discriminates against Palestinians and that it is a "de facto boycott of Israel."

Dec 7, 2021
Jewish Voice reports on increasing pressure on Unilever to end the boycott.
Dec 23, 2021
The Illinois Investment Policy Board voted to join the growing list of states divesting from Unilever.
6 Jan 2022
Three US Senators have requested that the SEC investigate Unilever.
18 Mar 2022
Colorado has joined the list of states removing Unilever shares from its state pension fund.
28 Mar 2022
Avi Zinger, B&J's Israeli licensee, details his history with the company and why he's suing Unilever.
6 Jun 2022
While the NY State Comptroller has removed $100M-plus in Unilever holdings from the state pension fund, activists including the ZOA and Americans against Antisemitism are asking Governor Kathy Hochul why she has not yet followed through [PDF] on a statewide divestment.